FREE
2016–2020
analog photograph taken on 6 x 7 film, archival pigment print laminated on dibond
39,8 x 50 cm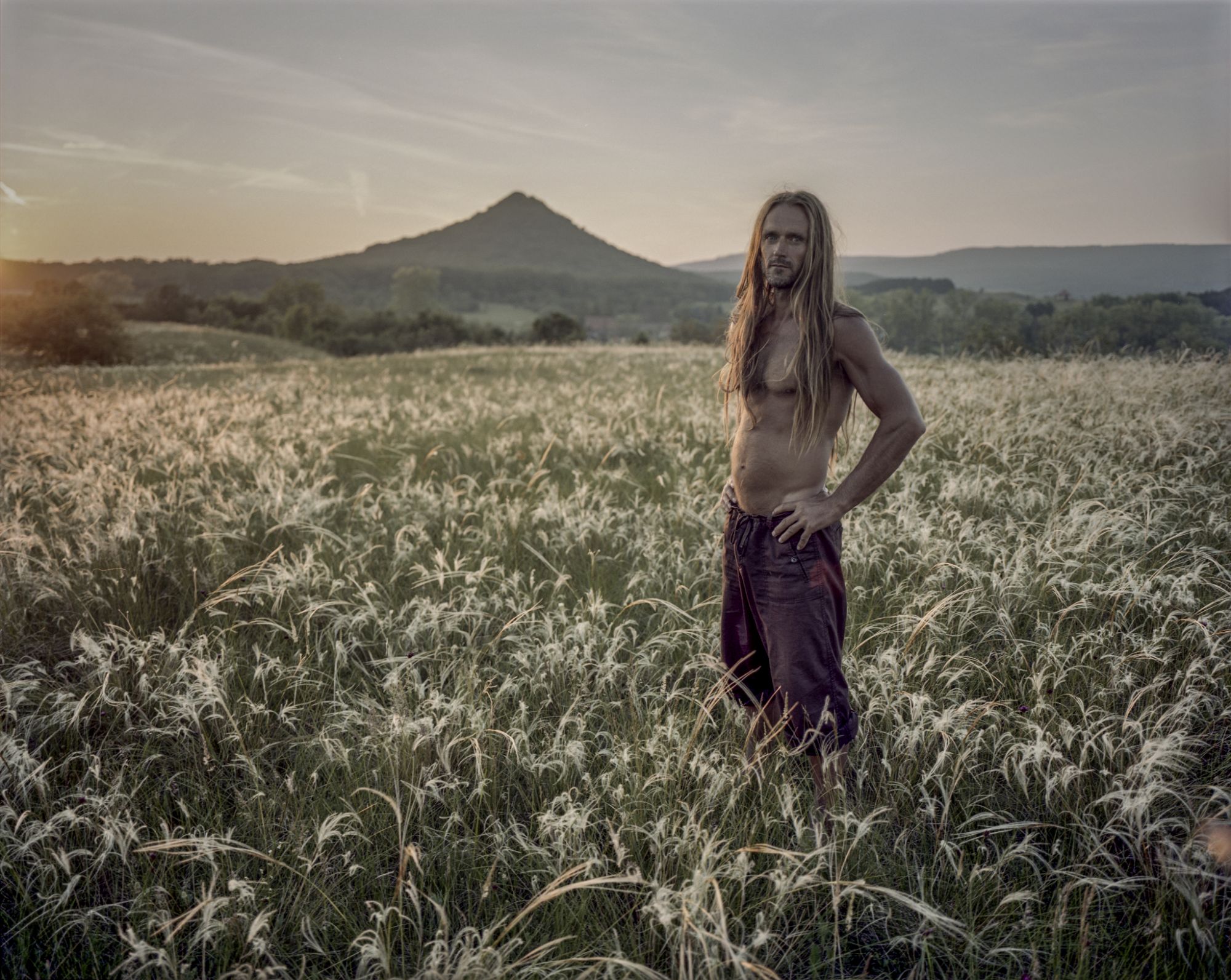 A családfő, Robi / The head of the family, Robi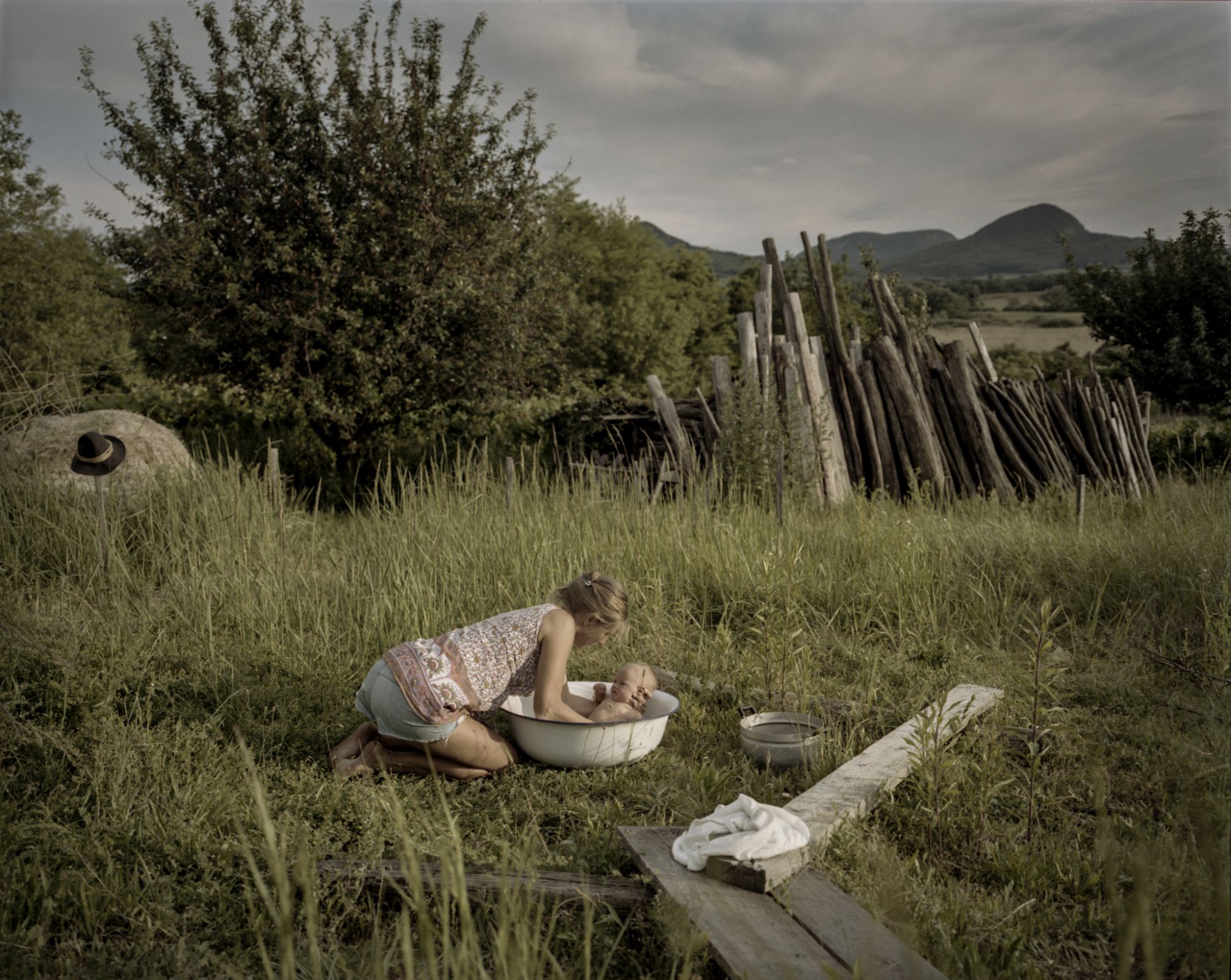 Csilla a kéthónapos Zent fürdeti. / Csilla bathing two-month-old Zen.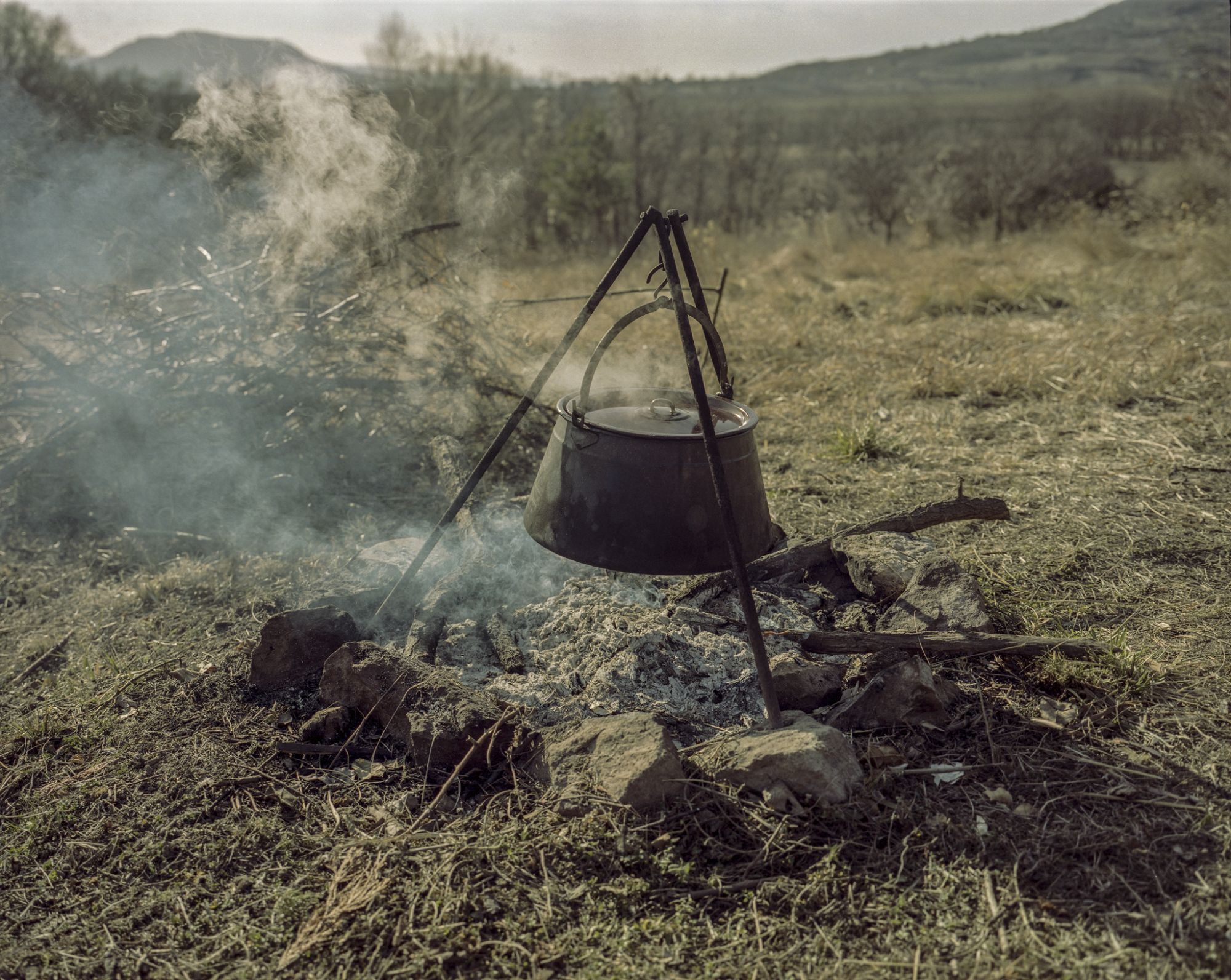 Készül a vacsora: vaddisznóragu. / Supper's cooking: wild boar stew.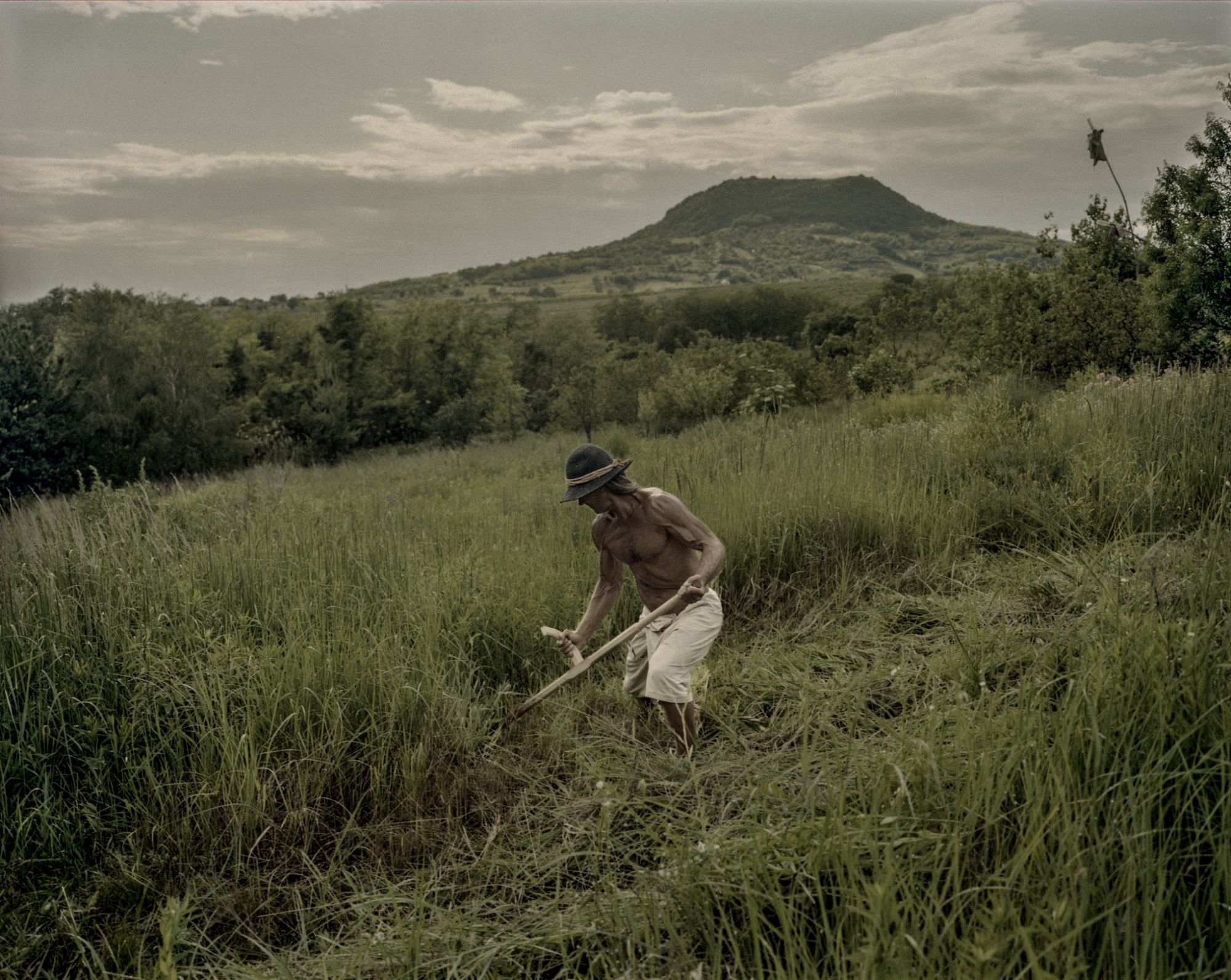 A ház körül nagyon sok a munka, főleg a nyári időszakban, amikor egy hosszú utazásról hazaérnek. / There's lots to do around the house, especially in summer after returning from a long journey.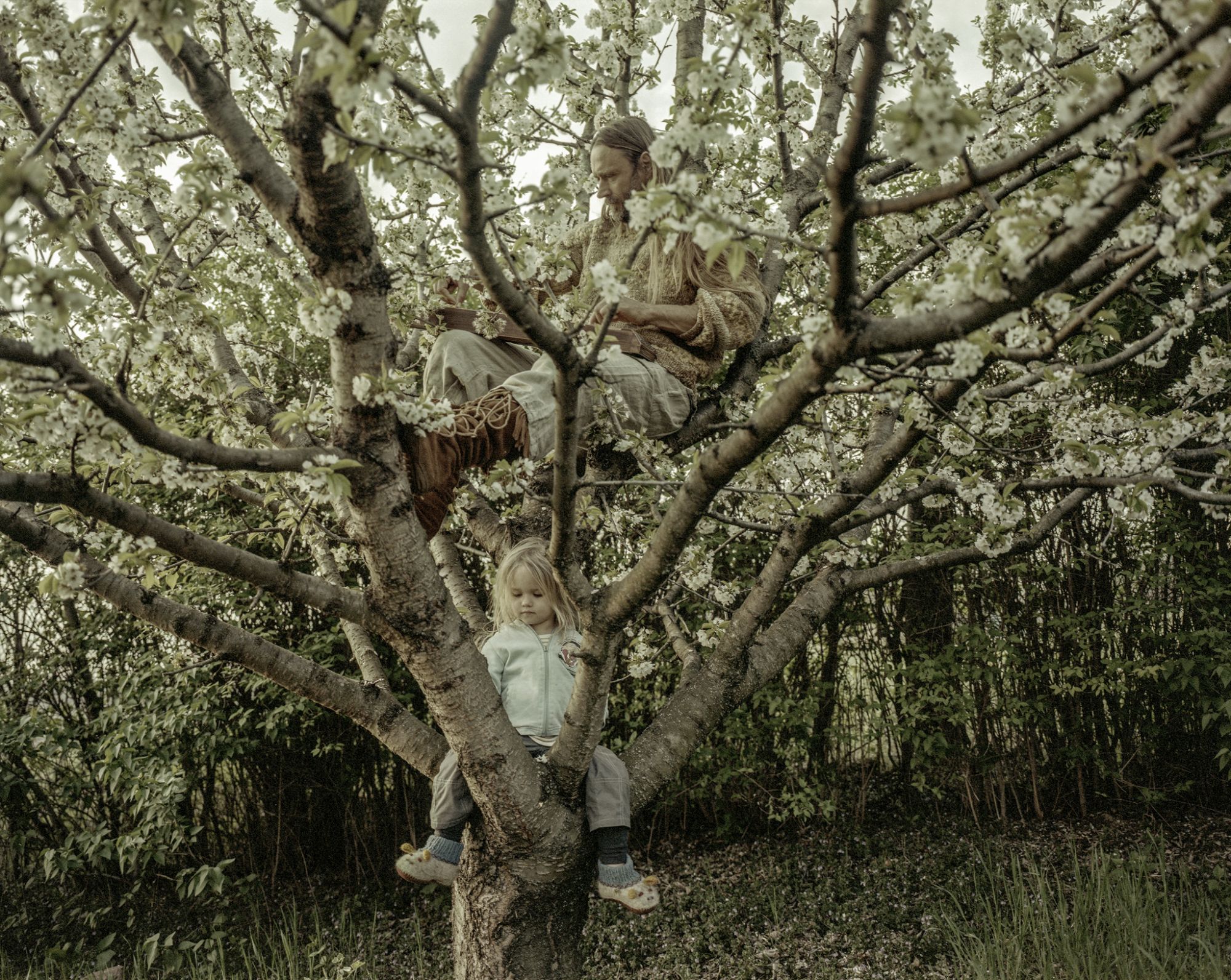 A hároméves Zen az apjával zenél a cseresznyefán. / Three-year-old Zen playing music with his father in the cherry tree.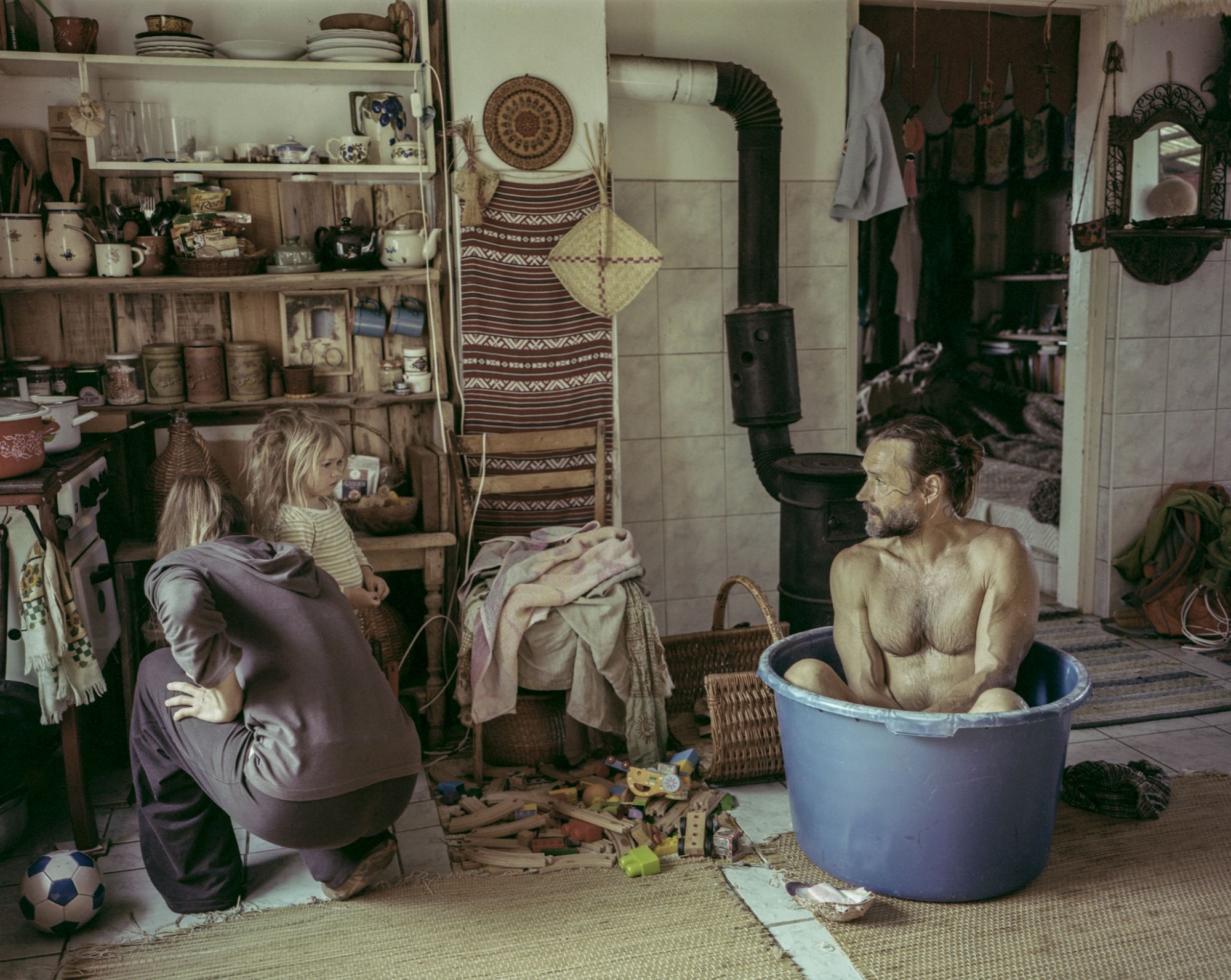 Az egyszerűnek tűnő hétköznapi dolgok sokszor bonyolultabbak náluk – például a tisztálkodás. / Seemingly simple everyday things are more complicated for them – for example bathing.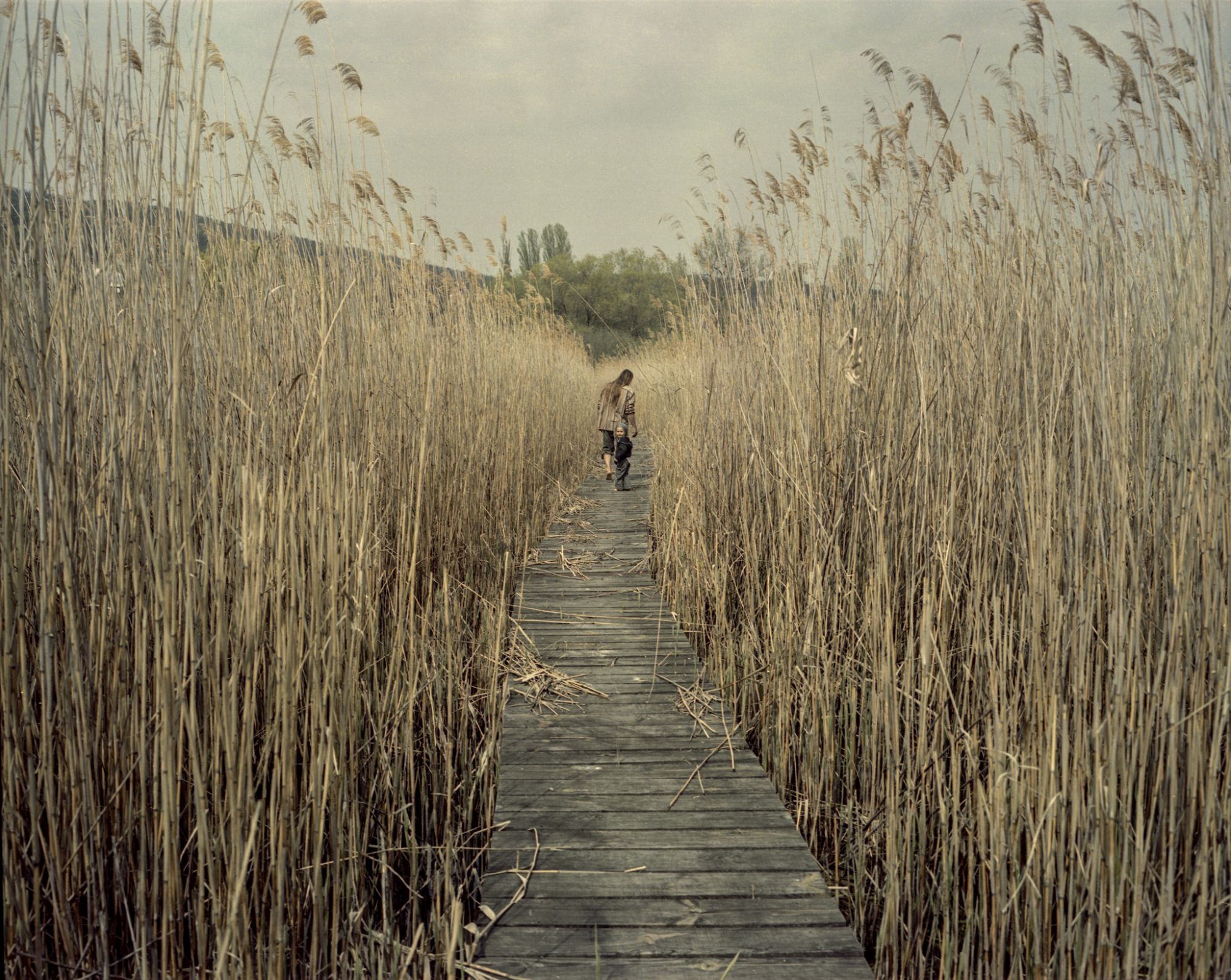 Felfedező út a balatoni nádason át. / Exploring the Balaton reeds.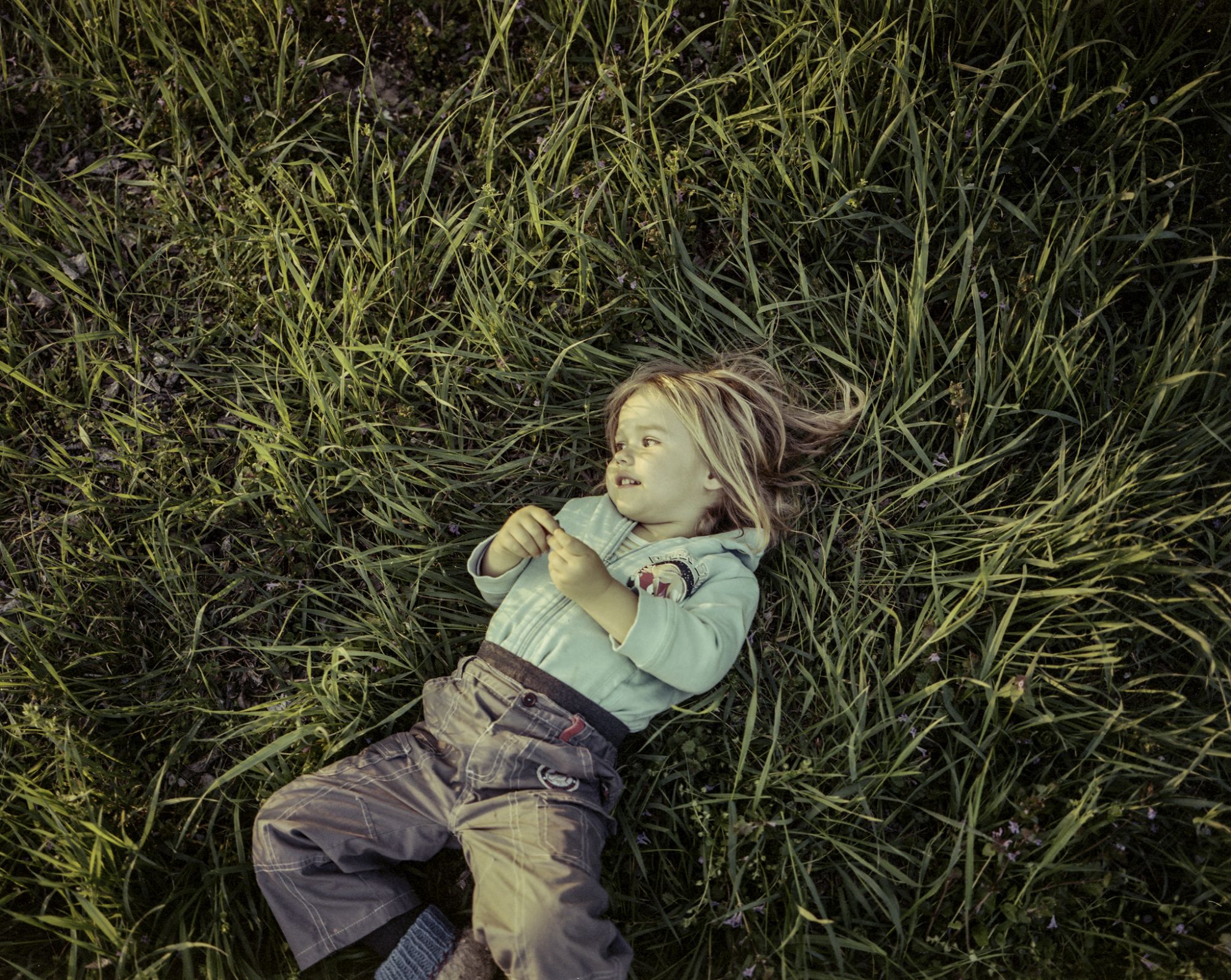 A nap utolsó sugarait élvezi a játékban elfáradt Zen. / Tired from playing, Zen enjoys the last rays of sun.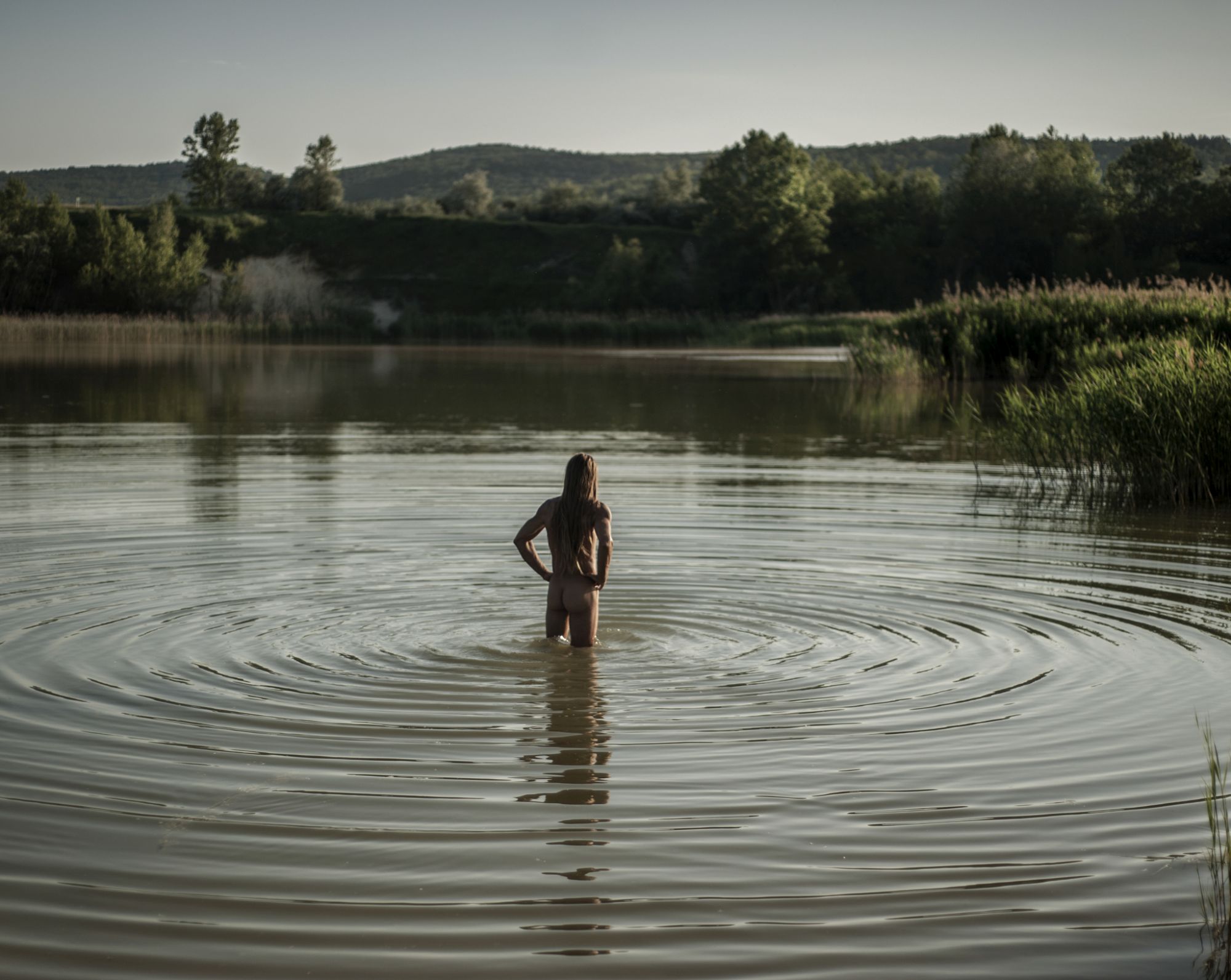 A szabad élet. Robi a salföldi tóban fürdik. / Living free. Robi bathing in Salföld Lake.